100% Free Forex Indicator with Free simple system.
1. FX Sniper T3 CCI metatrader4 indicator.



This simple indicator gives you a lot of useful information - when to enter, when to exit
and how to reduce risks by entering a trade on a double confirmed signal - in our case
we open a trade on the 2nd bar..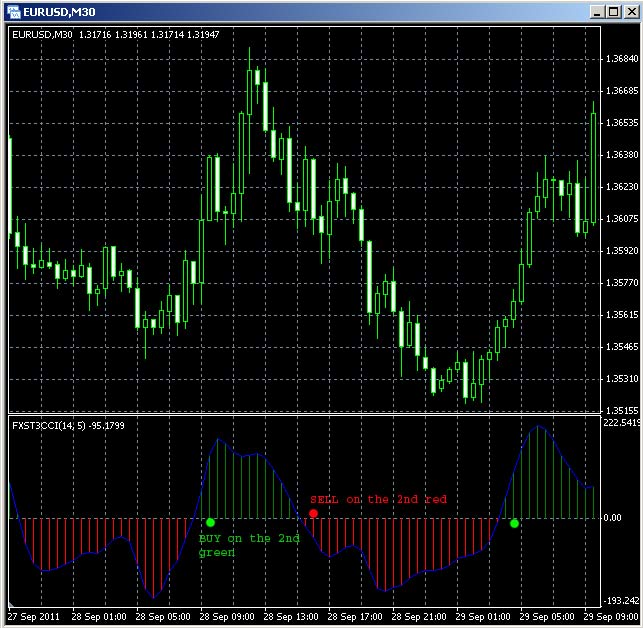 DOWNLOAD FX Sniper Indicator (right click - SAVE AS..)
2. Free Trading System with FX Sniper T3 CCI


This system is very simple to follow - Use FX Sniper T3 CCI as your main strategy.

Enter when the SECOND red or green bar appears and Exit when the blue line crosses zero line.
You can actually enter a trade on the 1st bar ( do not wait for a second bar ) but in this case your
entry signal will be not confirmed.

Place your stop loss 2-3 pips below ( when buy) 2-3 pips above ( when sell) of the previous candle.
Example:
Buy 1,4000
Previous candle low 1,3990
SL should be 1,3990-2pips = 1,3988

An opposite rule works for the sell orders.

Timeframes: M15 to 4H
Pairs: All major pairs.

Try this simple system and you will be impressed how powerful it is.
------------
Happy trading
Karl

SOURCE: the indicator is available for free on some open Forex sources.