100% Free Forex Indicator and Free system.
1.
MMR Indicator

MMR - all in 1 - (MA, RSI and MACD) is really simple and powerful indicator.

Those three indicator gives you a lot of useful information,
when you connect all them in only one, things are really simple.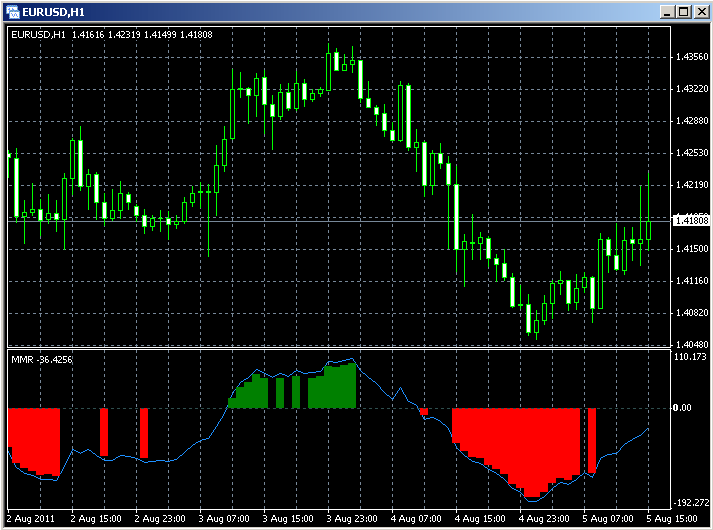 DOWNLOAD MMR Indicator (right click - SAVE AS..)
2. Simple but powerful Free Trading System with MMR

This system is very simple to follow - Use MMR as strategy.
Enter when red or green bar appears and Exit when main line crosses zero line.
Place your stop loss 2-3 pips below ( when buy) 2-3 pips above ( when sell) of the previous candle.
Example:
Buy 1,4000
Previous candle low 1,3990
SL should be 1,3990-2pips = 1,3988

An opposite rule for sell orders.

Timeframes: M15 to 4H
Pairs: All major pairs.

Try this simple system you will be impressed how powerful it is.
------------
Happy trading
Karl

SOURCE: the indicator is available for free on some open Forex sources.